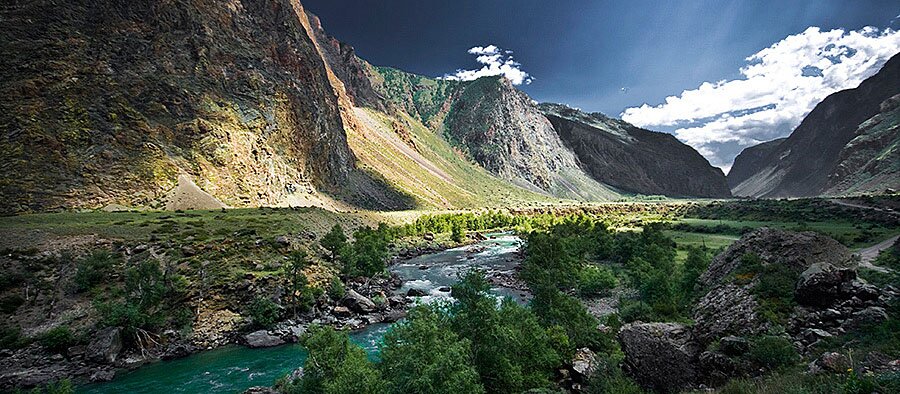 "Altay is not only the pearl of Siberia, but of Asia also. The great future has been intended to this magnificent midpoint".
How far is it from Novosibirsk or Barnaul to Altay Mountains?
It usually takes about 6-7 hours to get to Altay from Novosibirsk by car and about 3-4 hours to get there from Barnaul. "How will I get there?" - you might ask. Here you should not worry because once you decide to go to Altay Mountains you will not get lost - we shall be meeting you at the airport either in Novosibirsk or Barnaul and from that time you will feel comfortable and save during the whole time of your recreation.