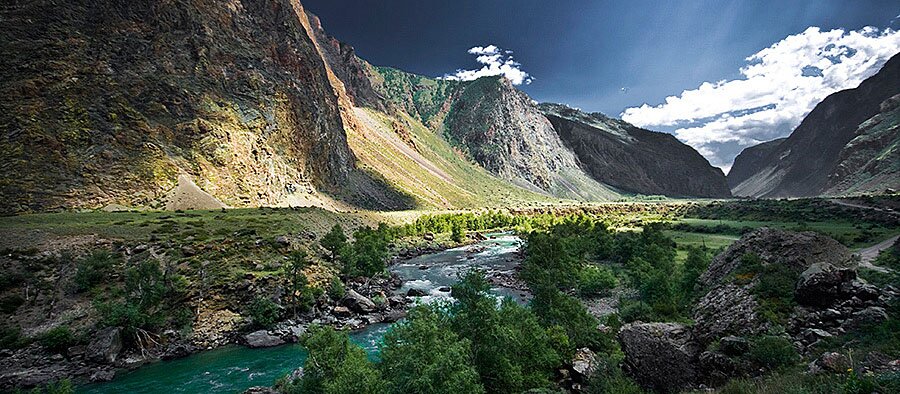 "Altay is not only the pearl of Siberia, but of Asia also. The great future has been intended to this magnificent midpoint".
What is the best season of visiting Altay?
Believe it or not, any season. Any season is absolutely nice to visit this sacred place. In winter it is of course alpine skiing or just relaxation and walkings in the mountains. Winter in Altay is not that kind of winter that happens in Siberia. Altay has got its own microclimate that differs from that sharp continental one you might come across in the central part of Russia, especially in Sibir. If you have a severe winter in Novosibirsk, believe us, in Altay the weather might be like that one you have in March or April.
Spring and summer are the best seasons for visiting Altay. We shall never forget that story of ours when we departed for Altay from Novosibirsk on the 8th of March. It was real winter with a lot of snow. It took us 7 hours in order to turn out to be in May! Unbelievable weather changes.
Besides spring and summer are the best seasons for recreation and active sports and adventure travel. In Altay the travel season officially starts on the 1st of May and finishes at the end of September.
Autumn is a season for romance and potographers. Altay is full of uncredible colors: purple, orange, turquoise, yellow. You have never seen such palette of colors! Here you have a chance to see them in real life and take a pile of photos that you eill take wih yourself and show to your friends and family.