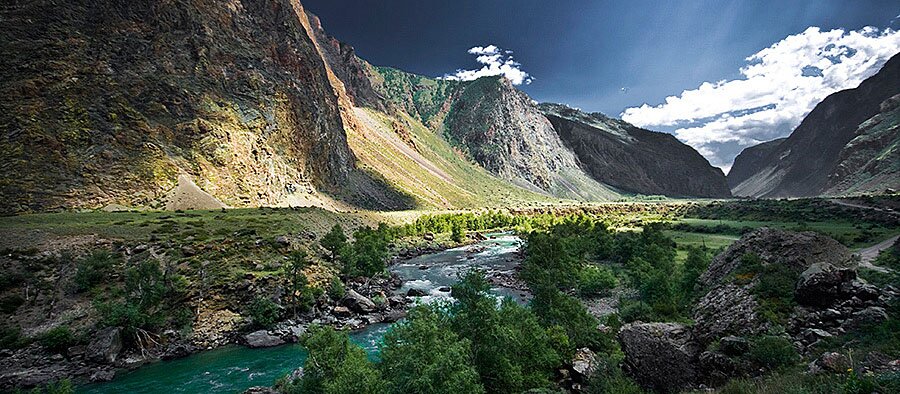 "Altay is not only the pearl of Siberia, but of Asia also. The great future has been intended to this magnificent midpoint".
Can I take my children with me?
You sure can. However their participation in active tours depend on the type of the tour and the age of your kid. There are tours for experience adventures, for instance, river rafting on Chuya river. This rafting demands a lot of experience because of the difficult IV-V grades rapids.
However there are tours that are appropriate for families with kids. River rafting on Lower Katun, 7 days/6 nights will allow you to take your children with you. The tour is not exhausting, not diffucult, contains rafting through easy rapids and comportable accommodation in campings' cottages.
There are also sightseeing or relaxing tours at cottages near Katun river's bank where you and your kids can have a nice time and enjoy your summer holidays in Altay Mountains.