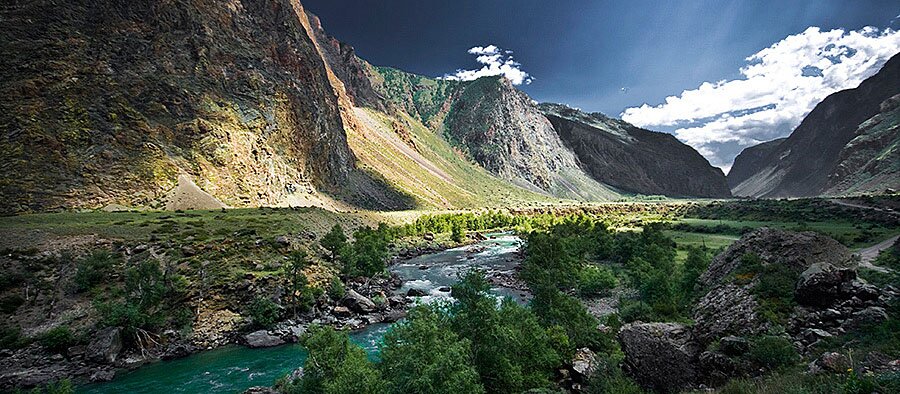 "Altay is not only the pearl of Siberia, but of Asia also. The great future has been intended to this magnificent midpoint".
What is it that attracts people in Altay?
Have you ever dreamt of visiting Tibet? Or Nepal? We are sure you have. Altay is the same piece of cake but it is closer and it is in Russia - double experience. Altay is the favorite place of Nikolay Roerich - a Russian mystic, painter, philosopher, scientist, writer, traveler, and public figure known all over the world.
Altay is power, spirit, health and freedom. Each human being looks for these components of harmony and happiness. Visit Altay - you will find them here.
Besides Altay region is a very beautiful place and is full of sightseeing. If you are not fond of places of interest participate in active tours: river rafting, horseback riding, treking and climbing. Please, visit our pages to get more information: about Altay, places of interest, tours to Altay.