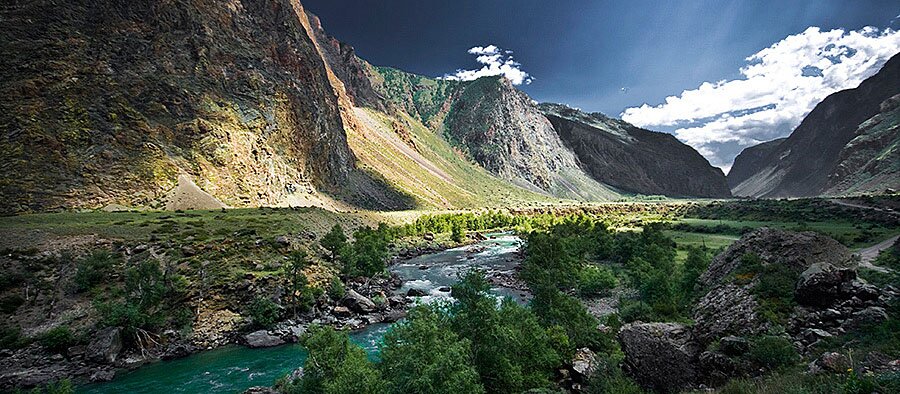 "Altay is not only the pearl of Siberia, but of Asia also. The great future has been intended to this magnificent midpoint".
Can I order a private escorted tour if I did not find any tour that suits my demands?
If you did not find any tour that you like to participate in then it is the high time you ordered an individual tour either for you alone or for a group you are coming with. Individual tours might be the most interesting and suitable tours for your needs. We can make them combined - combined tours are the most interesting. You can experience different types of emotions: take part in river rafting and feel Altay from water; take a hourseback riding tour to rise up in the mountains; you even can order a helicopter that will take you to the peak of the highest mountain Belukha. In a word you can order everyhing you want - we shall meet all your requirements because we want you to fall in love with Altay.